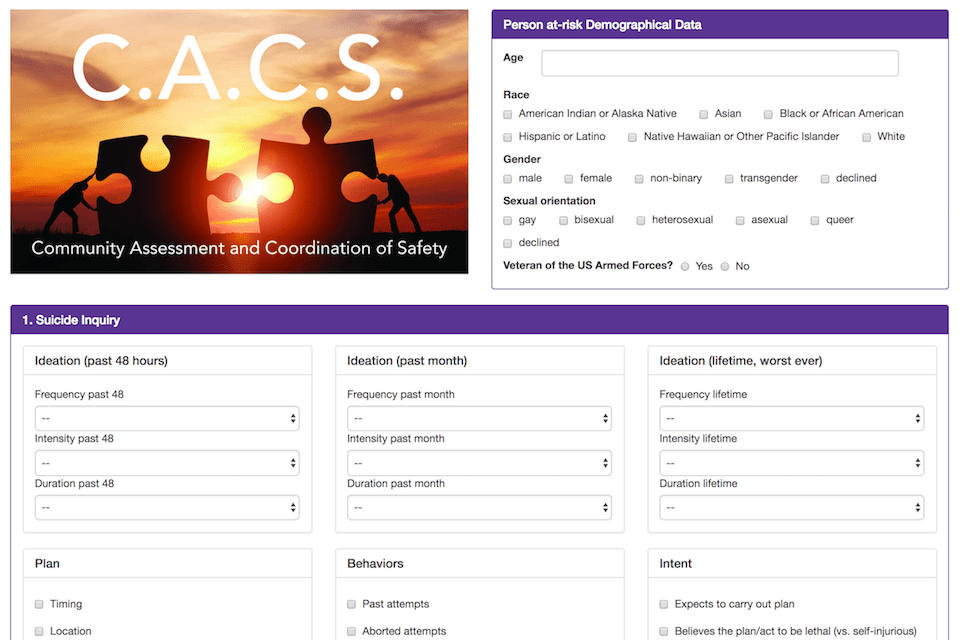 Perform a thorough risk assessment
This Risk Assessment has been created from well known, evidenced-based suicide assessments including SAMHSA's SAFE-T assessment and The Columbia Scale (C-SSRS) to support persons at risk of suicide. An algorithm is used to determine level of risk for consideration in next steps of safety and treatment planning.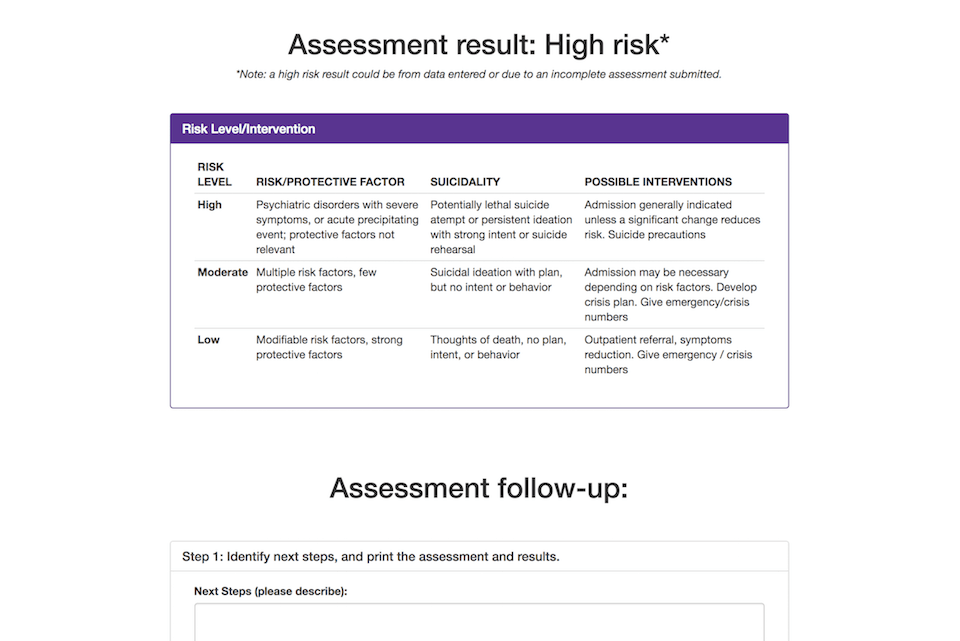 Receive risk results and implications for next steps
Risk results reflect data entered when engaging a person at risk of suicide and should be considered a secondary tool to clinical judgment.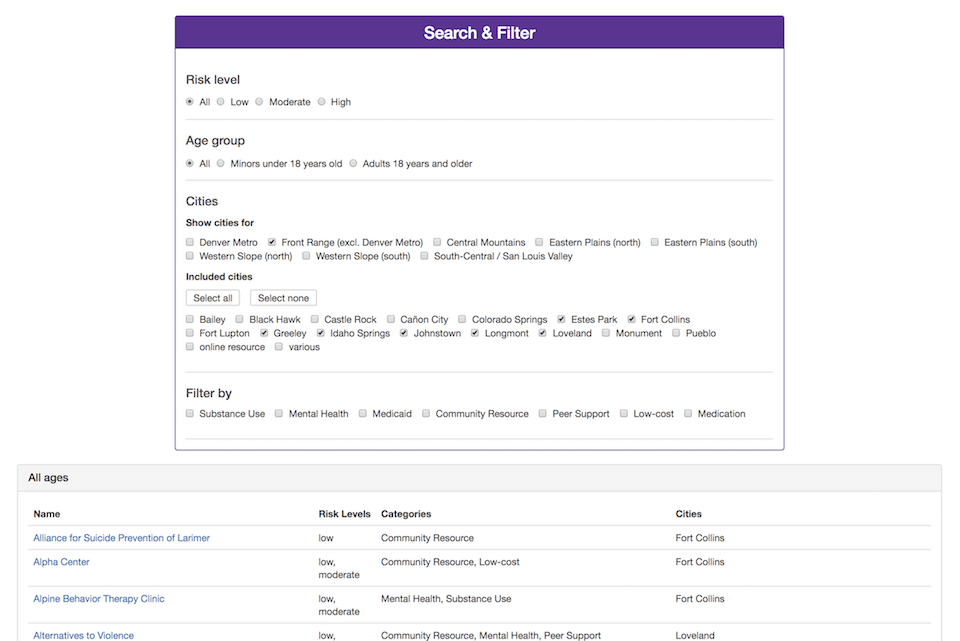 Connect individuals to valuable community resources
Resources reflect mental health support, hospitals, substance use programs, shelters, Medicaid providers and low-cost services state-wide. We currently collaborate with Colorado Crisis Services (formerly Rocky Mountain Crisis Partners) to maintain 1,020 resources reflecting current information with updates last on 03-09-2019.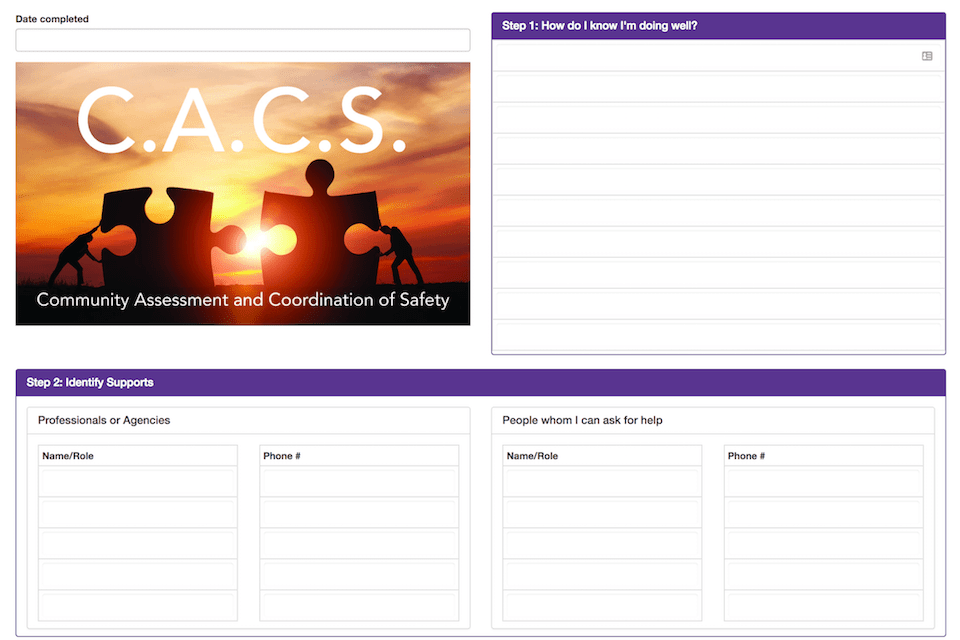 Engage individuals in safety planning to support coordination and well-being
This safety plan template is a blending of a discharge summary from hospital level of care, crisis response, and a Wellness Recovery Action Plan (WRAP) from Colorado Mental Wellness Network.